Why Vision
The Vision Difference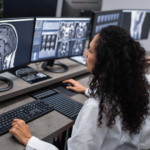 Elevated Teleradiology
We practice medicine as a team sport focused on caring for our patients the way we would want our own family cared for by their physicians. We embrace our role in the chain of care as partners to treating clinicians, providing them with critical information through the teleradiology reporting they need to treat their patients..

3:1 Staffing Ratio
We maintain a roughly 3:1 hospital-to-radiologist staffing ratio providing time to consult with referring physicians and hospital staff on many cases. This decreases the chance of miscommunication and ensures that our radiologists can take the time they need on each case.

Academic Intelligence
We hire the best, highly trained clinicians and put them through a rigorous screening process to ensure both cultural fit and clinical excellence. 98% of our diagnostic radiology specialists are subspecialty trained, many are former chief residents, and several hold academic appointments at leading institutions.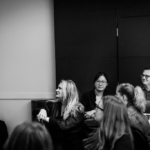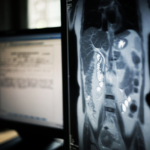 Rapid Turn-Around-Times
We consistently maintain emergent TATs well under 30 minutes through our focus on balancing capacity and demand and our commitment to not overload our radiologists.
<0.08% Discrepancy Rate
Our practice is a paragon of quality and reliability. We maintain a 0.08% discrepancy rate – an order of magnitude lower than industry averages, even while most of our cases are reviewed by local radiologists due to our volume of preliminary reports.
93% Excellent Service Rating
93% of surveyed clients rate our service as excellent. This resounding vote of confidence underscores our unwavering commitment to delivering top-notch experiences to both our partners and patients.
99.9% Uptime
We maintain a 99.9% uptime due to our investment in our technology platform. We understand that clinicians and patients are counting on us, and we don't ever want technology to get in the way of patient care.